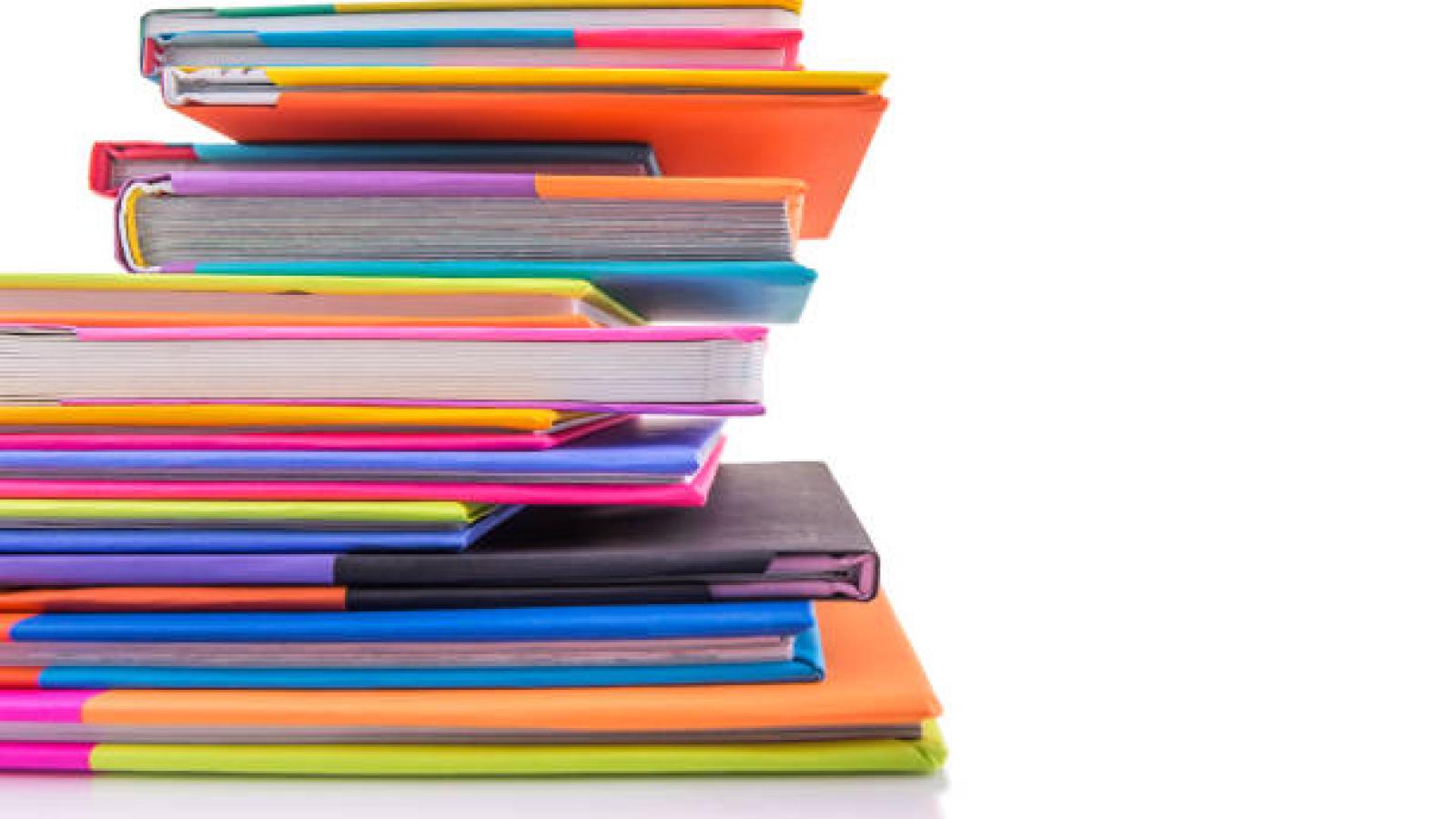 Body
CLAS BookBox Series offer various options from which to pick. These 7-9 week BookBoxes are virtual and range in theme/topic. This series seeks to provide professional development for K-12 educators who wish to expand their understanding of Latin American and Latinx content to incorporate into their classroom. The  series expands teachers' understanding of the complexities and diversity in Latinidad.
Advanced
Accordion Header

ABOUT THE BOOKBOX SERIES
Text
The goal of the BookBox is to integrate and increase Latinx/Latin American content in K-12 classroom. It is a working group of teachers, in any subject area, any grade level, any state who share this goal. We launched our first BookBox (BookBox 1), which consisted of five (5) books, in 2020. We wanted to give a broad overview of the complexity and diversity within the Latinx/Latin American experience. While there was some diversity in topics and cultures, we felt that this was not enough. From this, we decided that more than one BookBox was necessary to provide K-12 educators with the context of the variety of themes/topics that exist within Latinidad.
This working group of educators meets weekly; typically 7x but number of sessions depends on theme/topic. The Introductory session, led by Dr. Enciso, offers an example/walk through of how to look at books through a critical lens and suggestions on how to do this with students. We also walk-through the Library Guide, created by Pamela Espinosa de los Monteros, to show information and resources related to the selected books.
Subsequent virtual sessions consist of teachers discussing selected books, coming to each virtual session with at least one activity for each book and critically engaging with the topics and themes in the books. We offer various additional resources--articles, blogs, teacher resources, social media content, podcasts, etc. The final virtual session is a mini-presentation of their complete lesson plan for one of the books, ending with a reflection. Teacher are able to submit lesson plans for a $100 honorarium (pending edits and approval). 
BENEFITS
FREE curated collection of theme-based children's literature. 
Support from fellow educators to workshop activities and lesson plan. 
Possible $100 honorarium for lesson plan submission.
CEU/contact hours (dependent on particular BookBox and attendance)
Introductory session, led by Dr. Enciso, renowned children's literature scholar. 
Library support via Pamela Espinosa de los Monteros.
Various types of resources offered, as well as speakers from the community and academia.
PARTICIPANT TESTIMONIALS
Text
FACILITATORS
Patricia Vocal, CLAS Outreach Coordinator, is the BookBox Series facilitator. She is originally from Chicago, IL, where she attended DePaul University and earned her BA in English and Psychology, with a minor in Community Service Studies and Spanish. She obtained her MEd from The Ohio State University and was a Spanish teacher. She has also done doctoral coursework in Literature for Children and Young Adults at OSU, focusing on Latinidad as it relates to mental health. Her goal is to provide a space for educators to learn how to critically engage with children's literature centering Latinx and Latin American content so they are equipped to take part in these conversations in their own classrooms.
Dr. Pat Enciso is a Professor in the Department of Teaching and Learning in College of Education and Human Ecology. As a former fourth/fifth grade classroom teacher and co-teacher/researcher in language arts middle grade classrooms, she has more than 30 years of experience in teaching literature in school and university settings. Her research employs sociocultural and critical theories of learning and imagination that contribute to a view of youth as agents in constructing the meaning and purposes of reading, storytelling, and social life. Her article, "Storytelling in critical literacy pedagogy: Removing the walls between immigrant and non-immigrant youth" (2011) shows how youth also need proactive, critical teachers who value and support multiple voices and perspectives in classroom settings. Even in the face of restricted curricula and testing, youth and teachers ask questions, use their knowledge to create worlds, and bring new interpretations and creative insights to the literacy practices and relationships that shape their daily lives. Enciso's research on drama in education, Latin@ and multicultural children's literature and immigrant and non-immigrant youth storytelling contributes to a growing body of scholarship on culturally sustaining and critical analyses of literary and narrative studies in education. For selected publications, please here. 
Pamela Espinosa de los Monteros is the Latin American, Iberian and Latino/a Studies Librarian at The Ohio State University (OSU). Pamela received a BA from the University of San Diego, an MS in Library and Information Science from Syracuse University, and a Certificate in Binational Business Administration from the Instituto Technológico Autónomo de México (ITAM). As an information professional, Pamela has supported international research, developed award-winning educational curriculum, and served as a senior project manager for initiatives in the United States and Mexico. Pamela is a former public librarian with the San Diego County Library and the Sedona Public Library, where she oversaw year-round educational and cultural library programming that expanded services to underserved communities. Previously with the International House of Blues Foundation-San Diego, she independently managed educational art programming for over 6,000 participants annually. Pamela is the recipient of a Fulbright Garcia Robles Binational Business Fellowship, a program initiated after the signing of NAFTA to promote binational business relations. She was awarded the Ohio State University 2017 Distinguished Diversity Enhancement Award, and named a 40 under 40 community leader by Columbus Business First.  
Michele Saraiva Carilo is a Coordinator of the Portuguese Language Program and a lecturer. Her interests involve Applied Linguistics, Portuguese as a Heritage/Foreign/Additional Language, Celpe-Bras, Language Assessment, Critical Pedagogy. Intercultural Pedagogy, Brazilian Cultures, Curriculum Development, Syllabus Design, Language-in-education Policy Enactment, and Teacher Development.
PARTICIPANTS
We welcome K-12 educators--any subject area, any age group, any state!
Text
Each semester, including summer, we have 2-3 BookBox options. BookBox 1 (Exploring Latin America in PictureBooks and Poetry) occurs every semester (7 sessions); the other options rotate. Our sessions are either: 5-630/7pm and/or 6-730/8pm on weekdays; 9-1030/11am on Saturday. 
PREVIOUS BOOKBOX THEMES/TOPICS
Exploring Latin America in PictureBooks and Poetry
Black/Afro-Latinx/Latin American identity in children's literature (8 sessions)
Indigenous populations in Latin America in children's literature (7 sessions)
Introduction to Portuguese in children's literature (7 sessions); co-led with Michele Saraiva Carilo
Examining Latin America through nature and the environment (9 sessions)
Bilingual Latinx/Latin American children's literature (8 sessions)
FORTHCOMING
Américas award winning books
LIBRARIAN focused: Exploring Latin America in PictureBooks and Poetry; co-led with Pamela Espinosa de los Monteros
** Currently, SU22 BookBoxes are full. **
Text
Registration for BookBoxes will be linked here. 
Registration for AU22 will open July 22, 2002 and will remain open until all spots are full. NOW OPEN!
BookBox 1: Exploring Latin America in PictureBooks and Poetry will start on Monday, September 19 to Monday, November 14, 2022 (8 sessions, no session October 31), from 5-6:30/7pm. This BookBox is a general set of books focused on Latin American content. REGISTER HERE for AU22 BookBox1. 
BookBox 2: Américas award-winning books will start on Saturday, September 24 to Saturday, November 19, 2022 (9 sessions), from 10am-noon (EST), REGISTER HERE for AU22 BookBox 2.
BookBox 3: Exploring Latin America/Latinx-centered PictureBooks  FOR CURRENT LIBRARIANS will meet Sept 21, 28, Oct 5, 12, 19, 26 (Wednesdays), from 1-2pm (6 sessions total). This BookBox is a general set of books focused on Latin American/Latinx-centered content. REGISTER HERE FOR AU22 BookBox 3.