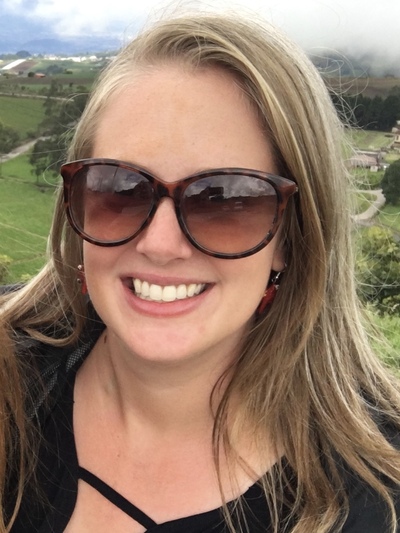 Kendra Dickinson
Graduate Teaching Associate
286 Hagerty Hall
1775 College Road
Columbus, OH
43210
Areas of Expertise
Sociolinguistics
Language Contact
Spanish in the United States
Kendra Dickinson is a first-year Ph.D. student in Hispanic Linguistics.
Currently, she is most interested in sociolinguistics and language contact, in particular, the study of Spanish in the United States. Having recently completed her M.A. in Applied Linguistics at Boston University, her most recent research explored social and linguistic constraints on subject pronoun use in the Spanish of Salvadorans in the Greater Boston Area, with a particular focus on second-person singular forms and use of voseo.
In the future, she would like to delve deeper into the effects of contact on both socially salient and non-salient language forms. She would also like to explore language contact in contexts outside of the United States, including Spanish in contact with Brazilian Portuguese and minority languages in Latin America.