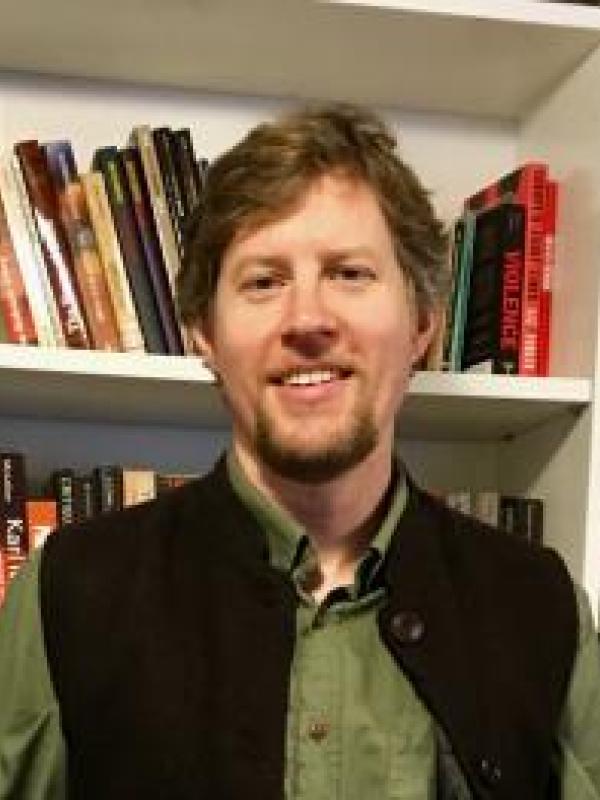 Charles Dolph
CLAS Visiting Scholar
Education
B.A. Anthropology, Kenyon College (2002)
M.A. Anthropology, George Mason University (2011)
Ph.D. Anthropology (in progress), The Graduate Center, City University of New York (2020)
Charles Dolph is a Ph.D. Candidate in Anthropology at the Graduate Center of the City University of New York (CUNY). His research interests include the anthropologies of money, law, and the state; the politics of natural resource governance; development and globalization; political violence; militarism and empire; and the history of political economy.
He is currently developing two projects. First, with support from CUNY and the Wenner-Gren Foundation for Anthropological Research, he conducted thirteen months of dissertation fieldwork in Buenos Aires, Argentina between 2014 and 2016. His dissertation is an anthropological and historical study of the Argentine state in its entanglements with natural resource governance and shifting locations of monetary authority in global capitalism. Working with Argentine state officials and functionaries in a variety of regulatory capacities during the "post-neoliberal" government of Cristina Fernández de Kirchner, and observing the subsequent right-wing restoration unfolding in Argentina since its 2015 elections and now across much of Latin America, this project examines how rival practices of hoarding various forms of social wealth have shaped processes of state formation and fragmentation in this Southern Cone nation.
A second project will comparatively examine the intertwining of economics and counterinsurgency. Based on archival research conducted in Argentina on the economic program of its 1976-83 dictatorship and analyzing the evolution of U.S. counterinsurgency doctrine, this project reads these two domains of theory and practice through the histories of political economy and capitalist transformation. In this way, the project charts the unexpected convergences of economics and counterinsurgency as similarly moralizing projects that seek to know and shape the affective dispositions of those whom they target, with the claimed ends of their improvement.
His writing has so far appeared in the North American Congress on Latin America (NACLA), the blog of the journal Focaal, and as part of the CUNY Findings Collective in Anthropology Now!
People Filters: