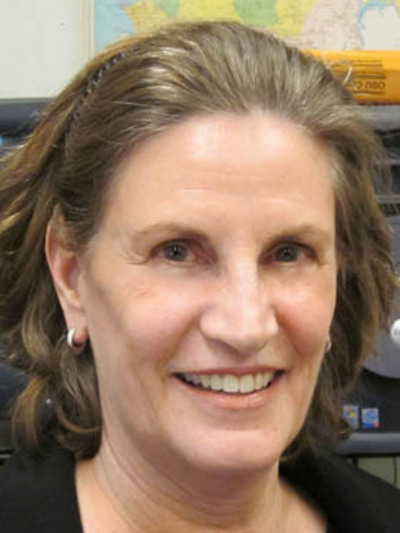 Marcia Farr
Professor Emerita | Language, Literacy, and Culture
216A Ramseyer Hall
29 W. Woodruff Ave.,
Columbus, OH
43210
Areas of Expertise
Ethnography of Communication
Literacy
Bilingualism, biliteracy, in multicultural settings
Education
Ph.D., Linguistics, Georgetown University (1976)
M.A., Linguistics, American University (1970)
B.A., English, Ohio Wesleyan University (1965)
Marcia Farr's long-term interest in language, literacy, and ethnicity has been nurtured in various contexts: she taught English at an "urban-suburban" high school in Prince George's County, Maryland; she lived, studied, and worked in Washington, D.C for 17 years; she lived in, taught in, and studied the "urban ethnic mosaic" of Chicago for 20 years; and she lived in Michoacán, Mexico for a year while on a Fulbright research fellowship and doing fieldwork. Her initial sociolinguistic interest in the relationship between (oral) dialect variation and literacy expanded to include a broader ethnographic focus on cultural variation in language and literacy. Two major projects grew out of this broader ethnographic study of language use: first, her own long-term Ethnography of Communication of transnational Mexican families in Chicago and Mexico, and second, a graduate specialization at the University of Illinois at Chicago that resulted in 20 dissertations on language and literacy within a variety of Chicago ethnic communities.

Dr. Farr is a sociolinguist and linguistic anthropologist. Her research and writing analyze the use of oral language and literacy in daily life, showing how particular ways of using language and literacy construct distinct cultural identities and reveal different underlying ideologies, or belief systems. Since local community identities and ideologies can conflict with the identities and ideologies taught with academic literacy, this research has important implications for schooling.

Before retiring, Dr. Farr was a Professor in the School of Teaching and Learning, a core faculty member of Language, Education & Society (LES), and a professor in the Department of English. She taught courses on the ethnography of communication, bilingualism and biliteracy, and language and literacy in multicultural settings.
People Filters: