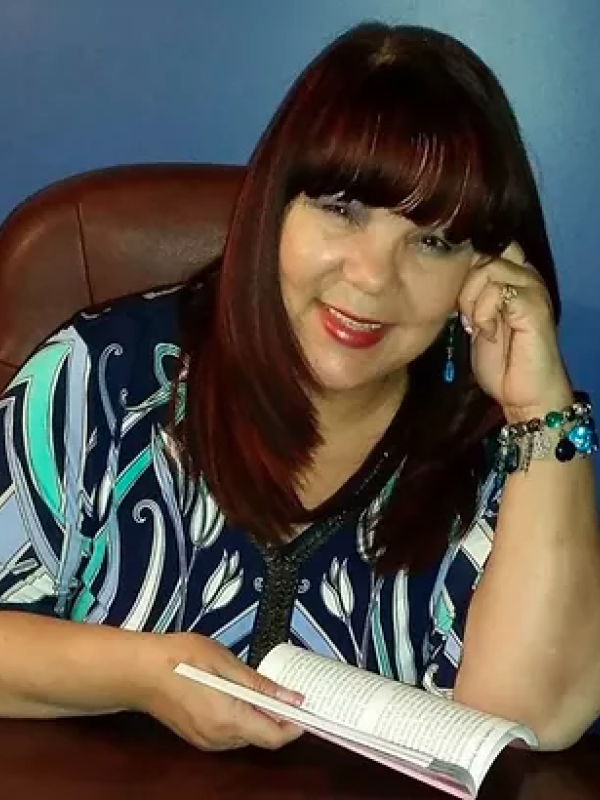 Aracelis Nieves Maysonet
Lecturer, Spanish for Heritage Speakers
Areas of Expertise
Critical, Feminist, & Antiracist Theories
Culturally Responsive Pedagogy
Language Education
Spanish Heritage Language
Education of Latinos
Literature & Culture of Puerto Rico
Writing
Education
Ph.D. Curriculum Studies & Language Education, Indiana University, Bloomington
M.A. Hispanic Studies, Universidad de Puerto Rico
M.A. Literature & Culture of Puerto Rico, Centro de Estudios Avanzados de Puerto Rico y el Caribe
B.A. Secondary Education/Spanish Language Arts, Universidad de Puerto Rico
Dr. Aracelis Nieves Maysonet is a lecturer of Spanish for Heritage Speakers in the Department of Spanish and Portuguese. She is a LatCrit scholar with an interdisciplinary background in research, policy and practice committed to help eliminate the gap in educational opportunities that Latinos have, by identifying effective educational programs and teacher practices that meet the academic, social, and affective needs of those students.  This commitment inspired her to create a three level Spanish for Heritage Speakers Program for secondary schools that has been institutionalized for sixteen years. This is an inclusive, transdisciplinary, translanguaging and integrated curriculum by which students can develop and validate their new transcultural identity. ACTFL Language Educator magazine published an article about this curriculum in its March/April 2015 volume about student-centered exemplary programs. Her goal is to create a similar program for college Latino students and to prepare future Spanish educators to teach it. She is currently writing a book about the teaching of Spanish as a heritage language. In addition, Dr. Nieves is a National Board-Certified Teacher of World Languages and holds a postgraduate professional license Spanish PREK-12 from the Commonwealth of Virginia and another professional license from West Virginia Department of Education.
Dr. Nieves is also a renowned short story writer. She has been included as one of the ten best Puerto Rican women writers in the anthology Del silencio al estallido: Narrativa femenina puertorriqueña in1991.  In her stories, she denounces the social injustices experienced by women, particularly, Latinas. Her last book: Nosotras… Entre arañas y telas (2022) revolves around the discrimination against Latinas in the academia. This volume is part of a trilogy comprised by: Nosotras…Como siempre (1984) Nosotras… Otra vez (2001).
Before joining The Ohio State University, Dr. Nieves served as an associated professor of Spanish for Latino students at Ana G. Méndez University and as coordinator of the Spanish for Fluent Speakers Program in Loudoun County Public Schools, Virginia.
Originally from Puerto Rico, Nieves enjoys gardening, bowling, walking, watching movies and writing.
Websites:
People Filters: