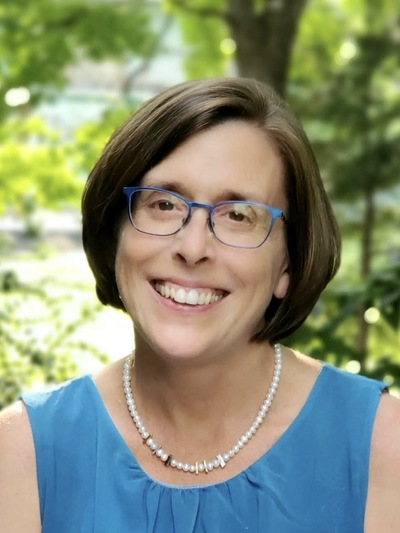 Lisa Voigt
Professor | Spanish and Portuguese
232 Hagerty Hall
1775 College Rd.,
Columbus, OH
43210
Areas of Expertise
Comparative Luso-Hispanic Studies
Transatlantic Studies
Colonial Latin American Literature/Culture
Education
(2001) Ph.D., Hispanic Studies, Brown University.
(1993) B.A., Hispanic Studies, Northwestern University.
Professor Voigt joined OSU's Department of Spanish and Portuguese in 2008; she was previously an Associate Professor at the University of Chicago. Her book, Writing Captivity in the Early Modern Atlantic: Circulations of Knowledge and Authority in the Iberian and English Imperial Worlds (Omohundro Institute of Early American History and Culture/University of North Carolina Press, 2009), won the Modern Language Association's Katherine Singer Kovacs Prize for an outstanding book published in the field of Latin American and Spanish literatures and cultures. She wrote the book with the support of an NEH Fellowship at the Newberry Library and a Mellon Postdoctoral Research Fellowship at the Omohundro Institute of Early American History and Culture in Williamsburg, Virginia.
Her teaching and research on colonial Latin American literature and culture address transatlantic and comparative issues, and include such topics as captivity and shipwreck narratives in the Spanish and Portuguese empires, mestizo historiography in New Spain, and Baroque festivals and festival accounts in the Andes, Brazil, and Portugal. She has published on these and other topics in Colonial Latin American Review, Early American Literature, Revista de Estudios Hispánicos, Hispanic Review, Revista Iberoamericana, MLN and Renaissance Quarterly, among other journals and collected volumes. Her article "The Traveling Illustrations of Sixteenth-Century Travel Narratives," co-authored with Elio Brancaforte (Tulane University), is forthcoming in PMLA.
She is currently completing a book manuscript entitled "Spectacular Wealth: Power and Participation in the Festivals of Colonial Potosí and Minas Gerais," for which she received an NEH Long-Term Fellowship at the John Carter Brown Library in Providence, Rhode Island, in Autumn 2012.  She serves on the editorial boards of Colonial Latin American Review and Early American Literature.
People Filters: