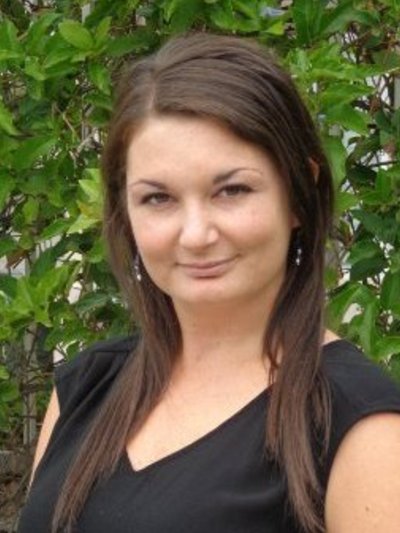 Malia Lee Womack
Graduate Student
Areas of Expertise
Transnational feminisms
Critical human rights
Puerto Rican Studies
Education
Columbia University in the City of New York: Master of Arts
University of California, Berkeley: Bachelor of Arts
Saddleback College: Associate in Arts
Malia Lee Womack is a PhD student, Dean's Graduate Enrichment Fellow, and Graduate Teaching Associate at Ohio State University.  She is also pursuing an MA in Latin American Studies and is undergoing language training to become fluent in Spanish.
Her research critically analyzes US humanitarian initiatives in developing countries in order to expose their imperialist and hegemonic tendencies, and to advocate for revised activist strategies that cultivate and nurture cultural diversity, grassroots organizing, and insight and action from communities in regards to their empowerment.  Womack investigates intersectionality, exposes historically formed global and transnational power structures and structural violences, and considers how communities she researches have been impacted by colonialism, neocolonialism, and globalization.
Next, Womack practices critical human rights research by interrogating human rights from an anti-racist and transnational feminist perspective, meaning she challenges the field of human right's normative discourses and policies, and advocates for revisions that take into account globalized power inequalities and the diverse and complex needs of marginalized communities and individuals.  Womack exposes how elite groups have unbalanced power to shape the conceptualization of and implementation of human rights, and thus the framing of identities the rights are appropriated as protecting.  She also problematizes universalizing rights, because although grouping people under collective identity rubrics can be empowering because this practice allows individuals to join in activism by locating commonalities among each other, the practice is embedded with a spectrum of power hierarchies, frames identities in restrictive terms which excludes and marginalizes people, and avoids thinking critically about intersectionality and the complexity of identities.  Her research is concerned with how the United States, which rarely becomes a member of human rights treaties, shapes global governance of and perceptions about gender and racial equality through transnational engagement with human rights.
In terms of regional focus, Womack problematizes the universalization of human rights as it relates to US colonialism in Puerto Rico.  She investigates how human rights issues are framed in Puerto Rico, and how the United States prevents people on the island from accessing human rights.
Finally, Womack strives to deconstruct the epistemological relationship between feminist studies and praxis while at the same time practicing activism, and thus has remained rigorously active in social justice initiatives.  She has been involved with organizations including, but not limited to, UC Berkeley's Gender Equity Resource Center, UC Berkeley's Global Poverty and Practice Mentorship Program, Take Back the Night, The Vagina Monologues, Sambhali Trust (located in Jodhpur, India), The Friendship Homeless Shelter, Mujeres Unidas y Activas, and the United Nations Development Programme.