Image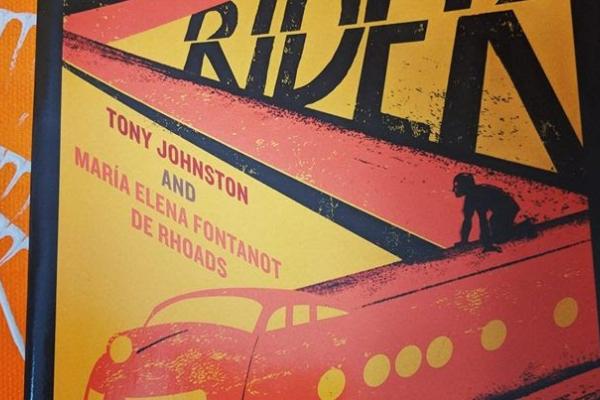 October 12, 2020
5:00PM - 6:00PM
Date Range
Add to Calendar
2020-10-12 17:00:00
2020-10-12 18:00:00
2020 Américas Award Virtual Ceremony
Video streaming hosted by the Hispanic Division of the Library of Congress (5-6 PM CST). Hear from Chief of the Hispanic Division at the Library of Congress, Susanne Schadl and the authors Tony Johnston, Mitali Perkins, Rebecca Balcárcel, Aida Salazar, and illustrator Zeke Peña in this unique online award ceremony. Learn more at www.claspprograms.org/americasaward  
Zoom
OSU ASC Drupal 8
ascwebservices@osu.edu
America/New_York
public
Date Range
Add to Calendar
2020-10-12 17:00:00
2020-10-12 18:00:00
2020 Américas Award Virtual Ceremony
Video streaming hosted by the Hispanic Division of the Library of Congress (5-6 PM CST). Hear from Chief of the Hispanic Division at the Library of Congress, Susanne Schadl and the authors Tony Johnston, Mitali Perkins, Rebecca Balcárcel, Aida Salazar, and illustrator Zeke Peña in this unique online award ceremony. Learn more at www.claspprograms.org/americasaward  
Zoom
Center for Latin American Studies
clas@osu.edu
America/New_York
public
Description
Video streaming hosted by the Hispanic Division of the Library of Congress (5-6 PM CST). Hear from Chief of the Hispanic Division at the Library of Congress, Susanne Schadl and the authors Tony Johnston, Mitali Perkins, Rebecca Balcárcel, Aida Salazar, and illustrator Zeke Peña in this unique online award ceremony.
Learn more at www.claspprograms.org/americasaward
Advanced
Text
Sponsored by the Consortium of Latin American Studies Programs and The Library of Congress with generous support by  Tulane University's Stone Center for Latin American Studies, Vanderbilt University's Center for Latin American Studies. Florida International University, Stanford University, The Ohio State University, UNC-Duke Consortium in Latin American and Caribbean Studies, University of Florida, University of New Mexico, University of Texas at Austin, University of Utah, and the University of Wisconsin-Milwaukee.
*If you require an accommodation such as live captioning or interpretation to participate in this event, please contact Megan Hasting at hasting.6@osu.edu. Requests made one week in advance of the event will generally allow us to provide seamless access, but the university will make every effort to meet requests made after this date.*
---