Image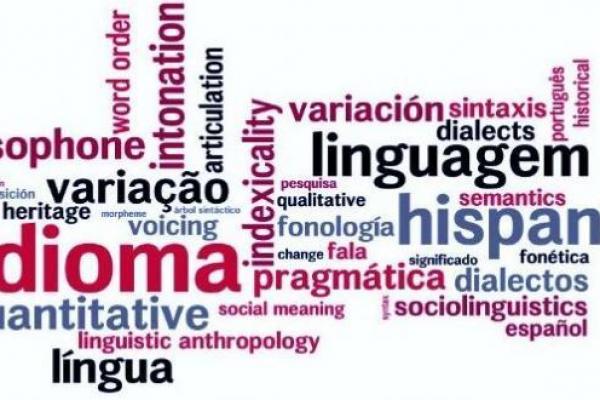 March 29 - March 30, 2019
12:00AM - 12:00AM
Date Range
Add to Calendar
2019-03-29 00:00:00
2019-03-30 00:00:00
The 22nd Annual Ohio State University Congress on Hispanic and Lusophone Linguistics (OSUCHiLL)
Call for PapersWe are excited to welcome Dr. Anna Maria Escobar and Dr. Patrica Amaral as keynote speakers.  Dr. Anna Maria Escobar (Associate Professor and Director of the Center for Latin American and Caribbean Studies at the University of Illiniois - Urbana Champaign) - Her research interests include Contact Linguistics and Bilingualism, Sociolinguistics and Dialectology, Dynamics of Language (Variation and Change), Historical Andean Sociolinguistics, Quechua/Spanish Contact, Morphology, Grammaticalization and Semantic Change. Patricia Amaral (Associate Professor at Department of Spanish and Portuguese at Indiana University - Bloomington) - Here research interests include Syntax-Semantics Interface, Historical Linguistics (Syntactic and Semantic Change), Lexical Semantics, Romance Linguistics and Experimental Pragmatics.   For more information contact: Luana Lamberti Paloma Pinillos Chávez OSUCHiLL2019@gmail.com  Sponsored by the Department of Spanish and Portuguese 
Hagerty Hall
OSU ASC Drupal 8
ascwebservices@osu.edu
America/New_York
public
Date Range
Add to Calendar
2019-03-29 00:00:00
2019-03-30 00:00:00
The 22nd Annual Ohio State University Congress on Hispanic and Lusophone Linguistics (OSUCHiLL)
Call for PapersWe are excited to welcome Dr. Anna Maria Escobar and Dr. Patrica Amaral as keynote speakers.  Dr. Anna Maria Escobar (Associate Professor and Director of the Center for Latin American and Caribbean Studies at the University of Illiniois - Urbana Champaign) - Her research interests include Contact Linguistics and Bilingualism, Sociolinguistics and Dialectology, Dynamics of Language (Variation and Change), Historical Andean Sociolinguistics, Quechua/Spanish Contact, Morphology, Grammaticalization and Semantic Change. Patricia Amaral (Associate Professor at Department of Spanish and Portuguese at Indiana University - Bloomington) - Here research interests include Syntax-Semantics Interface, Historical Linguistics (Syntactic and Semantic Change), Lexical Semantics, Romance Linguistics and Experimental Pragmatics.   For more information contact: Luana Lamberti Paloma Pinillos Chávez OSUCHiLL2019@gmail.com  Sponsored by the Department of Spanish and Portuguese 
Hagerty Hall
Center for Latin American Studies
clas@osu.edu
America/New_York
public
Description
We are excited to welcome Dr. Anna Maria Escobar and Dr. Patrica Amaral as keynote speakers. 
Dr. Anna Maria Escobar (Associate Professor and Director of the Center for Latin American and Caribbean Studies at the University of Illiniois - Urbana Champaign) - Her research interests include Contact Linguistics and Bilingualism, Sociolinguistics and Dialectology, Dynamics of Language (Variation and Change), Historical Andean Sociolinguistics, Quechua/Spanish Contact, Morphology, Grammaticalization and Semantic Change.
Patricia Amaral (Associate Professor at Department of Spanish and Portuguese at Indiana University - Bloomington) - Here research interests include Syntax-Semantics Interface, Historical Linguistics (Syntactic and Semantic Change), Lexical Semantics, Romance Linguistics and Experimental Pragmatics. 
For more information contact:
Luana Lamberti
Paloma Pinillos Chávez
OSUCHiLL2019@gmail.com
Sponsored by the Department of Spanish and Portuguese
---