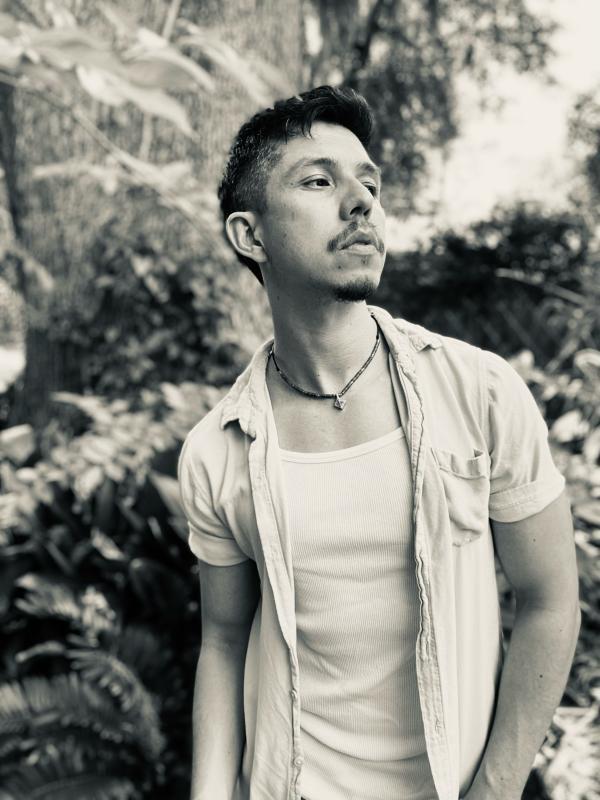 Irvin Manuel Gonzalez
Assistant Professor, Department of Dance
he/él/they/elle
304 Sullivant Hall
1813 N High St
Columbus OH 43210
Areas of Expertise
Dance & Performance Studies
Latinx Studies
Movement Practice
Choreography
Performance
Education
BA in English, University of California, Riverside
PhD in Critical Dance Studies, University of California, Riverside
Dr. Irvin Manuel Gonzalez (he/él/they/elle) is an artivist, scholar, community organizer, and teacher. He received his PhD in Critical Dance Studies from the University of California, Riverside in 2021. Gonzalez's scholarship analyzes how immigrant, queer, and working-class Latin American social dancers navigate hegemonic forces through feeling and creativity while situating creative constructions of/for belonging. In doing so, he examines how Latin American social dancing offers methodologies for social change, looking at how practices of resistance are embodied and embedded in the dance transmissions, dancing, and dance floors of Latine, working-class people. Gonzalez theorizes the possibility for these maneras de ser (ways of being) to inform new approaches to prison abolition work, migrant activism, and transborder belonging. He is a founding member of Primera Generación Dance Collective (PGDC) and a board member of Show Box Los Ángeles (SBLA).
As an artist, Gonzalez grounds his art approaches, strategies, and constructions in rasquachismo, a low-brow Chicanx sensibility, to generate collaborations and new potentials that upend the intended use-value of materials, connections, and being. His love for lo rasquache informs experimentation with the homegrown, minoritarian shortcuts and crafts he grew up with to develop choreographies of resistance that aid community engagement work with his collaboratives Primera Generación Dance Collective and Dancing Through Prison Walls Project. His work with these groups focuses on highlighting the complexities of Latine joy and loss in the United States, advocating for migrant rights, and dreaming of prisonless futures.
Gonzalez has had the honor of presenting work at Dance Studies Association conferences, Redcat (LA), HIGHWAYS Performance Space (LA), Kennedy Center for the Arts (DC), Bootleg Theater (LA), Dance Mission Theater (SF), Human Resources (LA), Judson Church for Movement Research (NYC), Odyssey Theatre Ensemble (LA), El Teatro Campesino (CA), and most recently at Critical Resistance in Oakland, CA. He has had the honor of serving as an Intention Foundry Fellow for the American Council of Learned Societies and is a recipient of the National Endowment for the Arts Grant under Primera Generación Dance Collective.
People Filters: