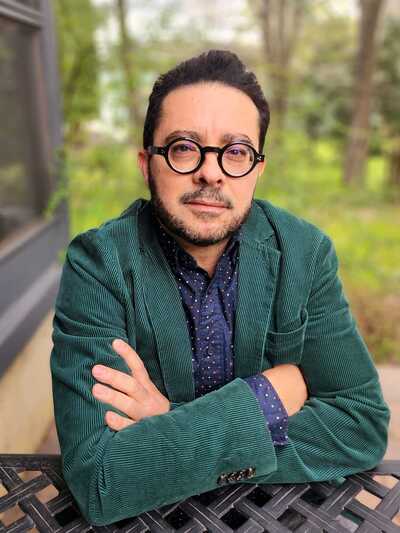 Pedro Schacht Pereira
Associate Professor | Portuguese and Iberian Studies
231 Hagerty Hall
1775 College Rd.,
Columbus, OH
43210


Areas of Expertise
Portuguese, Brazilian and Luso-African lits.
Iberian Studies/Luso-Hispanic lit. relations
Philosophy and lit.; Port. imperial discourse
Education
(2005-2007) Mellon Postdoctoral Fellow, The University of Chicago.
(2006) Ph.D., Portuguese and Brazilian Studies, Brown University.
(1993) Licenciatura in Philosophy, The University of Coimbra.
Pedro Schacht Pereira was born in Porto, Portugal. He holds a licenciatura in Philosophy from the University of Coimbra, Portugal, and a PhD in Portuguese and Brazilian Studies from Brown University. Prof. Pereira teaches a variety of courses on Portuguese, Brazilian and Lusophone African themes, with an emphasis on the formation of imperial discourses and their legacies in contemporary postcolonial cultures, Portuguese and Brazilian fiction from the 19th- to the 21st-centuries, and literary and cultural relations between the Portuguese and the Spanish-speaking worlds.
Prof. Pereira's first book, entitled Filósofos de trazer por casa: cenários da apropriação da filosofia em Almeida Garrett, Eça de Queirós e Machado de Assis, is due out on Coimbra University Press [Portugal]and Annablume [São Paulo, Brazil]. He is currently working on a new book on the genesis and survival of exceptionalist discourses (such as lusotropicalism, Portuguese orientalism and the so-called 'Portuguese philosophy' movement of the 1940's) in Portuguese-speaking literatures and cultures. He has also published several articles in refereed journals in the US, Brazil and Portugal, on a variety of topics ranging from the genesis of lusotropicalist discourse, Portuguese orientalism, and Portuguese and Brazilian prose fiction.
Since arriving at OSU Prof. Pereira has directed the LusoGlobe working group of the Humanities Institute, fostered long-term relationship with Portugal's Luso-American Foundation and the Instituto Camões, and is currently a co-coordinator of the Iberian Studies Working Group of the Humanities Institute.
Latest Publications

Books
Filósofos de Trazer por Casa: Cenários da Apropriação da Filosofia em Almeida Garrett, Eça de Queirós e Machado de Assis. Forthcoming at University of Coimbra Press [Portugal] Annablume [São Paulo, Brazil], Fall 2013. [In press]
Articles
2013 a. Câmera Violenta: The Critical Appropriation of Cinema Vérité in Marcelino Freyre's "Solar dos Príncipes." Under review at Journal of Latin American Cultural Studies.
2013 b. "An East, east of the East': Eça de Queirós, Fernando Pessoa's Álvaro de Campos and the Scope of Portuguese Orientalism." Forthcoming in Ellipsis11. Fall 2013.
2012 "Uma ideia de Garrett: O douto livro das Viagens na Minha Terra." Portuguese Literary and Cultural Studies 21-22. 259-268
2011 "Fermento da República, bolor do Império: Civilização Ibérica, excepcionalismo e o legado luso-brasileiro do lusotropicalismo." Estudios Portugueses 9 (2009): 151-170.
2010 "Two Versions of Iberian Orientalism: The Geração de 70 and the Generación del 98 in Light of Eça de Queirós' A Reliquia and Juan Valera's Morsamor." Portuguese Literary and Cultural Studies 19 (2010): 431-459
Latest courses taught
Coloniality and Postcoloniality in the Literatures of Portugal and Portuguese Africa.
What Happens to Literature: Literary Theory after the End of Theory
The Boom is Our Business: Contemporary Brazilian Prose Fiction
100 Years With/Out Machado de Assis
Borges and Pessoa: Books of Disquiet in Peripheral Modernities
People Filters: