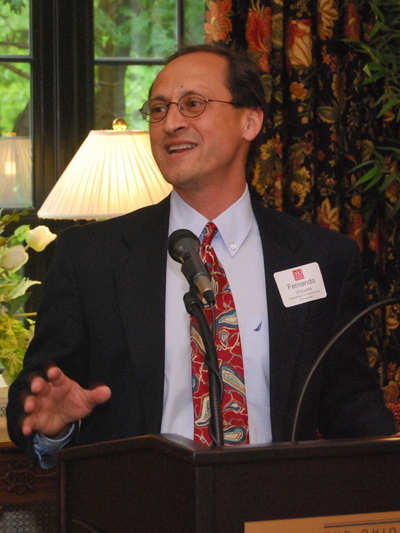 Fernando Unzueta
Associate Professor | Latin American Literature and Cultures
258 Hagerty Hall
1775 College Rd.,
Columbus, OH
43210
Areas of Expertise
19th-Century Latin American Literature & Cultures
National Identities and Subject Formations
Literature & History in Spanish American Narrative
Education
(1991) Ph.D., Spanish, The University of Texas at Austin.
(1984) M.A., Spanish, State University of New York at Buffalo.
(1982) B.S., Industrial Engineering, SUNY at Buffalo.
Professor Unzueta specializes in 19th-Century Latin American cultures and, the formation of national identities and historical consciousness.  He served as director of the Center for Latin American Studies (2002-2006) and as chair of Spanish and Portuguese (2004-2013).  His book, La imaginación histórica y el romance nacional en Hispanoamérica, provides a new theoretical (and historical) articulation of the romance nacional as a genre closely connected to historical discourses and national imaginings. He has published on a wide range of topics, including colonial and post-colonial subjects, the relations between literature and history, the discursive production of national identities, and early newspapers.  He is working on projects on subject formation, and on the invention of the republic in 19th-Century Bolivia.
People Filters: