Image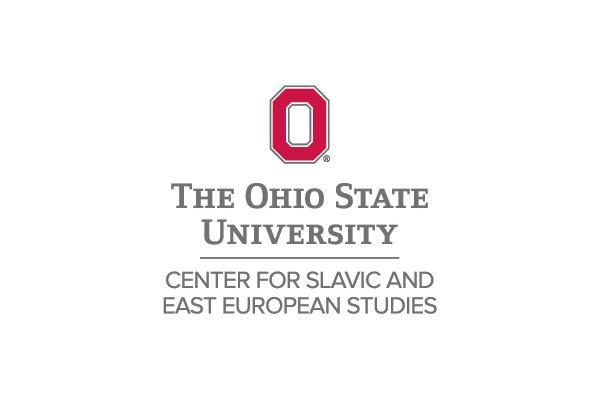 October 27, 2020
4:30PM - 6:00PM
Date Range
Add to Calendar
2020-10-27 16:30:00
2020-10-27 18:00:00
Diversity Speaker Series: Center for Slavic and East European Studies
The Center for Slavic and East European Studies presents "Black in Russia: Student Perspectives from the U.S. and Belarus" Despite having citizens and visitors from Asia, Europe, the U.S. and Africa, Russia sees itself as almost exclusively white. This event will bring together Brandon Harvey (CSEES dual MA/MPA student) and Teresa Temu (a Russian-speaking African Studies scholar), two Black scholars who have studied in Russia. How do Black Americans and Black Russians cope with the way Russians react to their identities? What kinds of positive interactions are common? How does Russian vocabulary about Blackness sound to an English-speaker? Are there regional differences, and if so, what do they tell us about Russian urban and rural spaces? How have famous Blacks in Russia and abroad and/or African/U.S. Black music factored into the picture? Each speaker will describe and analyze their own experiences in Russia, and they will respond to questions from the moderator, Dr. Angela Brintlinger (CSEES director and Professor of Russian) and the audience. Given the importance of Russian language, culture, and influence for people all over the world, this conversation will aim to get at the issue of Blackness in Russia and help further understanding of potential conflicts and complications as well as opportunities for Black students in Russia. For more information: https://slaviccenter.osu.edu/events/black-russia-student-perspectives-u.s.-and-belarus
Zoom
OSU ASC Drupal 8
ascwebservices@osu.edu
America/New_York
public
Date Range
Add to Calendar
2020-10-27 16:30:00
2020-10-27 18:00:00
Diversity Speaker Series: Center for Slavic and East European Studies
The Center for Slavic and East European Studies presents "Black in Russia: Student Perspectives from the U.S. and Belarus" Despite having citizens and visitors from Asia, Europe, the U.S. and Africa, Russia sees itself as almost exclusively white. This event will bring together Brandon Harvey (CSEES dual MA/MPA student) and Teresa Temu (a Russian-speaking African Studies scholar), two Black scholars who have studied in Russia. How do Black Americans and Black Russians cope with the way Russians react to their identities? What kinds of positive interactions are common? How does Russian vocabulary about Blackness sound to an English-speaker? Are there regional differences, and if so, what do they tell us about Russian urban and rural spaces? How have famous Blacks in Russia and abroad and/or African/U.S. Black music factored into the picture? Each speaker will describe and analyze their own experiences in Russia, and they will respond to questions from the moderator, Dr. Angela Brintlinger (CSEES director and Professor of Russian) and the audience. Given the importance of Russian language, culture, and influence for people all over the world, this conversation will aim to get at the issue of Blackness in Russia and help further understanding of potential conflicts and complications as well as opportunities for Black students in Russia. For more information: https://slaviccenter.osu.edu/events/black-russia-student-perspectives-u.s.-and-belarus
Zoom
Center for Latin American Studies
clas@osu.edu
America/New_York
public
Description
The Center for Slavic and East European Studies presents "Black in Russia: Student Perspectives from the U.S. and Belarus" Despite having citizens and visitors from Asia, Europe, the U.S. and Africa, Russia sees itself as almost exclusively white. This event will bring together Brandon Harvey (CSEES dual MA/MPA student) and Teresa Temu (a Russian-speaking African Studies scholar), two Black scholars who have studied in Russia. How do Black Americans and Black Russians cope with the way Russians react to their identities? What kinds of positive interactions are common? How does Russian vocabulary about Blackness sound to an English-speaker? Are there regional differences, and if so, what do they tell us about Russian urban and rural spaces? How have famous Blacks in Russia and abroad and/or African/U.S. Black music factored into the picture? Each speaker will describe and analyze their own experiences in Russia, and they will respond to questions from the moderator, Dr. Angela Brintlinger (CSEES director and Professor of Russian) and the audience. Given the importance of Russian language, culture, and influence for people all over the world, this conversation will aim to get at the issue of Blackness in Russia and help further understanding of potential conflicts and complications as well as opportunities for Black students in Russia.
For more information: https://slaviccenter.osu.edu/events/black-russia-student-perspectives-u.s.-and-belarus
Advanced
Text
This event is part of the Area Studies Centers' Diversity Speaker Series. It is sponsored by The Office of Diversity and Inclusion, the Office of International Affairs, and the area studies centers. To see the full schedule of events, please click here. 
If you have any questions about accessibility or wish to request accommodations, please contact us at csees@osu.edu. Typically, a two weeks' notice will allow us to provide seamless access.
---