October 7, 2021
Andean & Amazonian Indigenous Art & Cultural Artifacts Open House
Image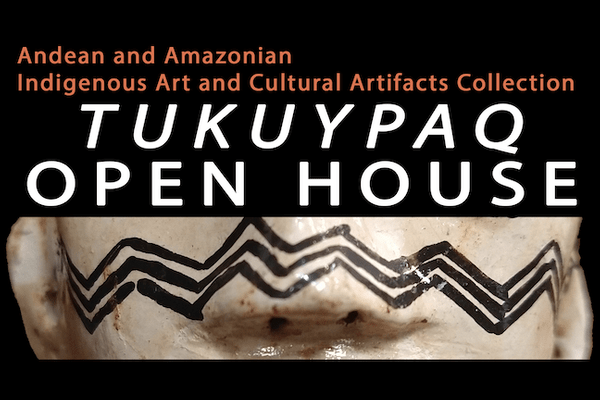 Description
"This art is Indigenous knowledge, power, and self-determination. It is the way by which people choose to represent their communities, identities, and more."
- Dr. Michelle Wibbelsman, Faculty Curator
On Tuesday, October 5th, the curators of the Andean and Amazonian Indigenous Art and Cultural Artifacts Collection hosted an open house in Hagerty Hall. The event, spearheaded by Faculty Curator Michelle Wibbelsman, featured hands-on tours of the collection, Quechua language workshops led by CLAS FLAS fellow Micah Unzueta, weaving demonstrations, community projects, and more.
The collection is housed in the Department of Spanish and Portuguese and was acquired by CLAS with Title VI funding from the US Department of Education. It is supported by generous donations from Dr. Norman Whitten and by campus partners such as the Advanced Computing Center for the Arts and Design, the Center for Languages, Literatures, and Cultures, University Libraries, ASC Technology Services, and others.
Read more about the collection and its curators in this article by Lucy Lawler for OSU's student newspaper, The Lantern or by visiting the collection's home page. 
For more details about the collection or to schedule a class visit, contact Michelle Wibbelsman (wibbelsman.1@osu.edu). 
Photo credit for all slideshow photos: Gabriel Guzmán Camacho
Advanced
---