April 19, 2022
CLAS Supports Artist Residency
Image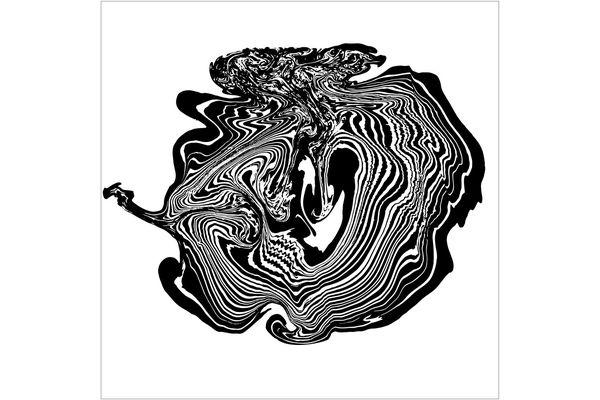 Description
With CLAS support, Cadine Navarro has served throughout the spring semester as a land-based artist-in-residence for several Central Ohio colleges, including Ohio State, Otterbein, Denison, and Kenyon.
Since early February, Navarro has visited multiple classes at these institutions, engaging with students from a variety of disciplines to discuss her work. At OSU, Navarro has shared her perspectives and expertise in courses in the Department of Spanish and Portuguese (Indigenous Cultures of Latin America, Globalization and Latin America, Soundscapes of Latin America); in Anthropology; and in the School of Environment and Natural Resources. 
OSU instructors, as well as Navarro herself, have been impressed by the students' insights and sensitivity to Navarro's work and its relevance to current discussions about climate change and environmentalism. According to Dr. Nick Kawa, his Ethnobotany students both enjoyed and were challenged by Navarro's visit:
I was impressed by the wide-ranging questions that the students posed as well as Cadine's ability to open their curiosity and invite them to listen to their environment in new ways.
To establish further connections at OSU, Navarro has also participated in a media course and met with members of the K'acha Willaykuna: Andean and Amazonian Indigenous Arts and Humanities Collaboration. 
In addition to these on-campus activities, Navarro has led over a dozen immersive tours of her exhibition "It Sounds Like Love" at the Frank Museum at Otterbein University, assisted by curator Janice Glowski and Otterbein Professor Emeritus of English Terry Hermsen.
The artist herself describes the exhibition this way:
"It Sounds Like Love" is a veritable act of reciprocity and a response to the damage we have done to mother earth. It is an offering that encourages us to listen deeply as we walk among the seeds' messages that enshrine us, the intelligence of our more-than-human companions. If we linger long enough, these nine local seeds will teach us many things about ourselves. 
Well over 200 Central Ohio residents have experienced the exhibition, which invites visitors to observe, walk on, and even curl up to Navarro's unique suminigashi representations of the sound vibrations of nine dormant Ohio-native seeds, all as they listen to recordings of the seeds' gentle crackling.
Dr. Hermsen recounts that visitors to the exhibition have been faculty, students, artists, environmental professionals, business owners, and landscape designers, and all have come away with a unique experience:
In nearly every case, our groups gathered there have felt themselves transformed, moved by the quiet voices of the seeds brought to life within our presence.
Dr. Michelle Wibbelsman, one of the key organizers of Navarro's collaboration with OSU, has been excited to see her own classroom energized by the activities of the residency:
Cadine's class visits and visits to her art installation have infused our classrooms with enthusiasm and dynamic conversation.
CLAS is proud to support Navarro's artist residency through the remainder of the spring semester as she continues to engage in extended exchange with students and scholars at Central Ohio universities. CLAS Assistant Director Mark Hoff eagerly looks forward to similar interdisciplinary projects across campus, inspired by Navarro's work and modeled after the successful cross-institutional collaboration associated with her artist residency. 
This has been a unique opportunity for learning and reflection by Latin Americanists in the local area, as well as for other scholars concerned with climate change, our relationship to the earth, and the ongoing exercise of decolonizing our approaches to knowledge. 
Photo at top left from cadinenavarro.com. 
CLAS support of Navarro's residency is made possible by Title VI funds from the US Department of Education.
---