May 16, 2022
CLAS supports four students with FLAS Fellowships in Summer 2022
Image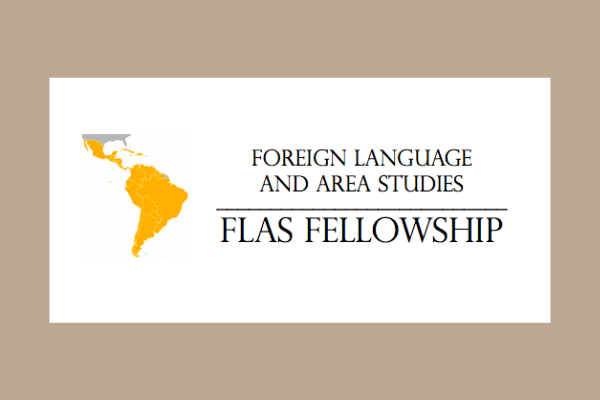 Description
With support from its US Department of Education Title VI grant, the Center for Latin American Studies will be supporting two undergraduate students and two graduate students with Foreign Language and Area Studies (FLAS) Fellowships in Summer 2022. Summer FLAS fellows receive support to participate in intensive language study at approved programs in the U.S. or abroad.
This year's fellows are:
Tara Hazel is a PhD student in Hispanic Linguistics, in the Department of Spanish & Portuguese. This summer, she will study Portuguese with Dr. Michele Saraiva Carilo in a course entitled Sociolinguistics & Applied Linguistics in Portuguese as a Foreign Language. Tara intends to use her knowledge of Portuguese for a future career in academia, where she hopes to highlight the experience of marginalized speaker communities and foster greater understanding of language variation.
Tara was also a FLAS fellow in Academic Year 2021-22.
---
Sara Court is a PhD student in the Department of Linguistics. This summer she will study beginner-level Quechua in Peru with Dr. Carmen Cazorla Zen. Sara's research combines computational and fieldwork methods to study the effects of language contact on morphology and typological change. Sara hopes to use her learning of Quechua to enhance her fieldwork skills and, in addition to her summer FLAS program, will attend the CoLang Field School where she will participate in a 2-week Quechua practicum. In the future, Sara intends to pursue a career as a researcher and professor of linguistics.
---
Anais Fernandez is an undergraduate majoring in Philosophy, Politics, & Economics, and Spanish, pursuing the track in Hispanic Linguistics. This summer, she will study intermediate-advanced Quechua in Peru with Dr. Carmen Cazorla Zen. A native Peruvian and lover of Andean dance, Anais hopes to work one day for the government in international relations concerning the Americas.
---
Dylan Newport is an undergraduate majoring in Geography, with minors in Portuguese and Security & Intelligence. This summer, he will study Portuguese in Brazil through the University of Florida Language & Culture in Rio program. He will take a language course taught by faculty of the Instituto Brasil Estados Unidos and a course on Brazilian Culture and Civilization taught by University of Florida faculty, with guest lecturers from local universities. Dylan hopes to use his knowledge of Portuguese in the field of Intelligence, Risk, & Planning to help combat climate change.
Dylan was also a FLAS fellow in Academic Year 2021-22.
Please join us in congratulating CLAS' exceptional Summer 2022 FLAS fellows!
Advanced
News Filters:
---