November 19, 2019
Elvia Andia Grágeda is awarded the Premio Nacional de Literatura!
Image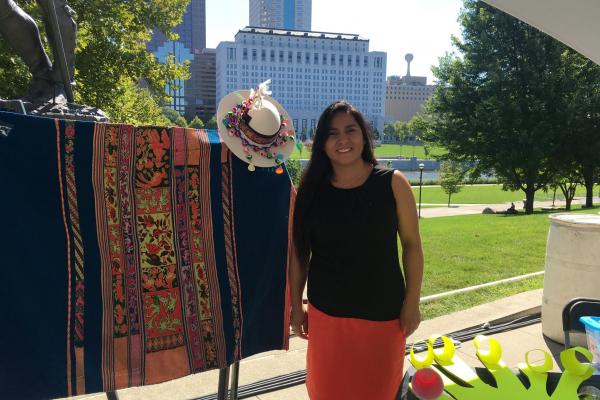 Description
Elvia Andia Grágeda has just been awarded the Premio Nacional de Literatura of Bolivia in the category of Lengua Originaria. Each year, the Bolivian Ministry of Culture and Tourism awards this national prize to three authors, one in each of three categories: Novel, Poetry, and Lengua Originaria. These awards were established to promote the creation of literature in Bolivia and increase awareness of contemporary Bolivian authors. The selection of recipients of the Premio Nacional de Literatura is undertaken by a panel of literary personalities and specialists in Bolivia and constitutes the most important recognition of literary work in the country. The category of Lengua Originaria was established in 2011 in order to promote the written and oral traditions of the indigenous and Afrobolivian populations of a plurinational Bolivia. 
Andia wrote her work, Pirqakunawan parlaspa 'Speaking with the walls', in Quechua, fusing fiction and the life-stories of her parents and grandparents to tell of the strength of indigenous women and their role in sustaining the language, practices, and customs of their communities. In her novel she shines light on small-scale agriculture and the realities of life in rural indigenous communities of her home country. Andia's work will be promoted and distributed at national and international book fairs that take place throughout Bolivia, and its publication constitutes another step forward in bringing visibility to Quechua and the languages of indigenous communities in Latin America.
Please join us in congratulating Elvia Andia Grágeda!
News Filters:
---