September 6, 2021
Featured FLAS Fellow: Frederick Woodrum
Image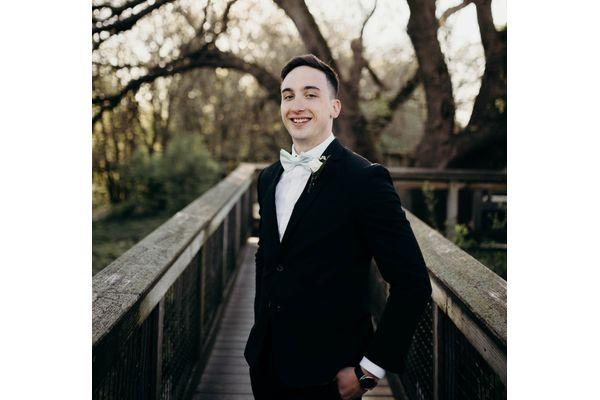 Description
Frederick Woodrum is a 2021-2022 graduate FLAS fellow studying Portuguese.
"During undergrad here at OSU, I majored in Spanish with a focus in Hispanic Linguistics. During this time, I became eager to learn more languages. I was especially interested in Portuguese, because of its similarities and differences to Spanish. I want to continue pursuing my passion of studying languages and linguistics. Additionally, my wife grew up in Brazil and speaks Portuguese with her family. I am excited to be able to speak her first language with her and her family, since language is such a big part of culture and identity.

I am currently working toward a master's degree in Speech-Language Pathology. This career path offers me the opportunity to apply my knowledge about language to helping people. I am considering focusing on multi-lingual speech therapy and accent modification."
Advanced
---