May 26, 2023
"Latin America and the World" Film Festival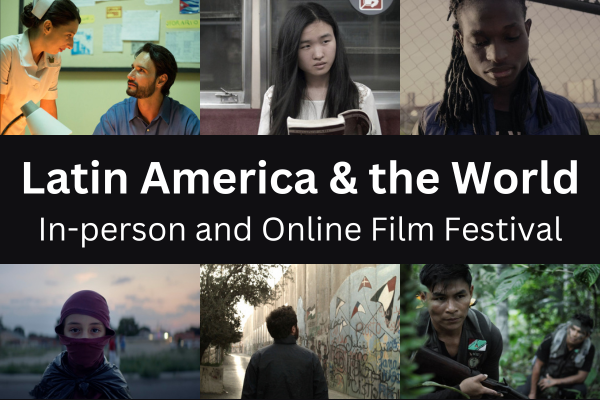 In Fall 2023, the Center for Latin American Studies will host the Latin America and the World film festival, in partnership with Columbus State Community College. Each of the six films in the festival is co-sponsored by the Area Studies Center and/or academic department to which it most directly relates.
Each film connects Latin America with one or more other world regions and emphasizes the global, interconnected nature of conflicts, cultures, and experiences. The films take place in a variety of settings, address a wide range of themes, show the perspectives of diverse communities, and feature multiple languages (though all films have English subtitles).
To attend the festival (or to access the film through streaming on specific dates) you will need to register for each film on the event pages listed below. The films include:
Each film will be screened in two ways. First, with an evening screening (either Wed. or Thurs.) in Hagerty Hall 180, 6 - 9 PM, accompanied by a Q&A with a panel of regional and topical experts. We encourage anyone who can to attend these in-person screenings; however, interested audiences will also be able to register to receive a link for two weeks of online streaming access for each film. 
We hope you'll join us! Please direct any questions about the film festival to CLAS Outreach Coordinator Julio Beltrán (beltrantapia.1@osu.edu).
---
The film festival is made possible with the support of Pragda, SPAIN arts & culture, and the Secretary of State for Culture of Spain.

---