April 21, 2023
Latin American Research Highlight: Patrick Sours
Image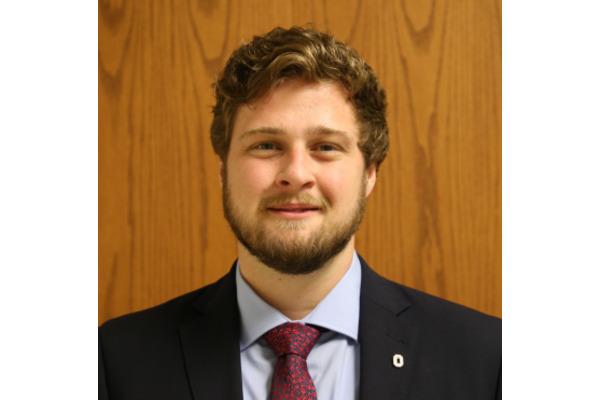 Description
Patrick Sours, Senior Lecturer and Ph.D. Candidate in Food, Agricultural and Biological Engineering, is a prime example of an innovative pedagogue committed to international partnerships, community engagement, and intercultural competence. While the Center for Latin American Studies has most directly supported the work of Patrick and his collaborators in Honduras, Patrick's research, consulting, and curricular development projects have also taken him to Guatemala, India, Ghana, and Tanzania.
Patrick was awarded a CLAS Faculty/Staff Travel Grant* for his efforts to build ethical community engaged partnerships to support research and implementation of innovative gravity water treatment plants in rural communities. He was also awarded an International Research and Scholarship Grant by the Office of International Affairs for a project entitled "Enhancing and Evaluating the Global Capstone Course to Coalesce Engineering Design and Cultural Awareness". This grant funded capacity building with international partners and research efforts focused on Global Engagement and developing intercultural competence and global sociotechnical skills in engineers to prepare them to understand the complex ecosystems of addressing global sustainability challenges they will work on as professional engineers.
Patrick has been researching and supporting courses focused on Engineering for Sustainable Development and the impact that engaging in these opportunities has on students. Specifically, his research has focused on co-design with rural communities on the construction and optimization of water storage, where his research efforts focus on the impacts of Humanitarian Engineering with an emphasis on Engineering Education and development of intercultural competency skills.
Patrick utilizes an interdisciplinary approach leveraging elements of engineering technical design, anthropology, and engineering education to form partnerships with international collaborators such as Agua Para el Pueblo, Zamorano University, and Agua Clara Reach, that focus on delivering safe and accessible water for rural communities. (Read more about Ohio State's partnership with AguaClara Reach here.)
Within this ecosystem there are ample opportunities for student engagement and learning opportunities while being mindful of power dynamics and working to minimize risk to marginalized communities. Students pursuing the Humanitarian Engineering Minor have the opportunity to engage with courses, undergraduate research, Collaborative Online International Learning (COIL), short term travel abroad, and the Global Capstone.
Together with Michael Hagenberger, Associate Dean of the College of Engineering, Patrick worked to create the Global Capstone course, a course sequence that offers students an opportunity to work collaboratively on real world design projects with global institutions and partner communities. The overarching aim of the course is to prepare students with technical skills and intercultural competence for the multidisciplinary and multicultural dynamics they will face as they enter their engineering careers. Over 175 students have taken part in the course since its inception.
During the COVID-19 Pandemic Patrick and Howard Greene, Director of K-12 Education Outreach for the College of Engineering, offered one of the first COIL Engineering courses with partners at Zamorano University in Honduras. These efforts, which were supported with a CLAS Curriculum Development Grant*, will continue with students traveling to Honduras to work with Zamorano students and visit AguaClara water treatment facilities.
"This effort has been a multi-year initiative to build relationships and partnerships that will allow for impactful student engagement across a broad array of experiential opportunities. Utilizing the Intercultural Development Inventory (IDI) with support from Cindy Jiang, we have been able to quantify and demonstrate the impacts on intercultural competence that students achieve by partaking in Engineering for Sustainable Development projects and courses."
On April 20, Patrick successfully defended his PhD dissertation, Building Engineers Global Sociotechnical Competency through Intercultural Pedagogy and Humanitarian Engineering. Congratulations, Patrick!
---
* The CLAS Faculty/Staff Travel Grant and Curriculum Development Grant were made possible by Title VI National Resource Center funding from the U.S. Department of Education in the 2018-2022 cycle.
---