December 8, 2022
Portuguese Program Examines Pedagogical Practices
Image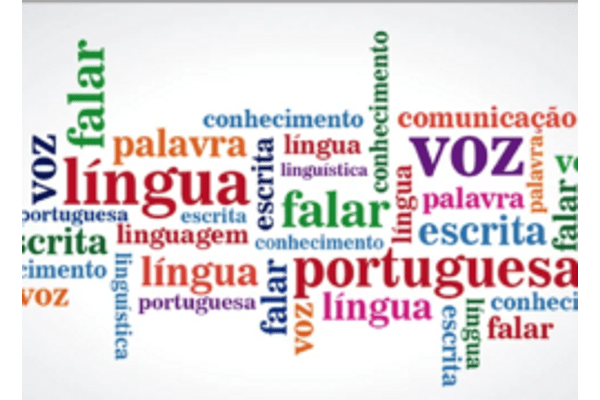 Description
With significant contributions from CLAS Student Intern Zoey Wurgess
OSU's Department of Spanish and Portuguese (SPPO) is home to one of the strongest Portuguese language programs in the nation, featuring: online options for PORT 1101, 1102, and 1103; a course sequence specially designed for Spanish speakers (PORT 5501-5502); and ever-increasing student enrollments and Portuguese majors.
The program has grown significantly in recent years through the hard work of SPPO faculty and departmental leadership, aided by support from the Center for Latin American Studies (CLAS) in its capacity as a National Resource Center and FLAS-granting institution with Title VI funding from the US Department of Education.
In 2019, Dr. Michele Saraiva Carilo was hired as Coordinator of the Portuguese Language Program. From the outset, she applied her expertise in applied linguistics, critical and intercultural pedagogy, and Portuguese assessment to further improve the learning of students in the program. From the time of her hiring, Carilo was a key partner for CLAS, engaging in active campus and community outreach work and helping the Center to develop its own ongoing programmatic focus on Brazilian area studies and the Portuguese language.
In 2021, Carilo recognized a need for the creation of new and revised materials for Portuguese instruction in online and in-person courses. The textbook used at OSU is Ponto de Encontro, but as Carilo observes, one-size-fits-all resources are difficult to achieve and their use as the basis for standardized proficiency exams often means there is both room for improvement and a critical need for customization. Specifically, Carilo's analysis of Ponto de Encontro identified the need for content updates (given its 2013 publication), improvements in organization, and the addition of important sociocultural topics not addressed in the text. 
In concert with these efforts and with Title VI funding from CLAS, César Santos, a PhD student of Studies of the Portuguese-speaking World and graduate instructor of Portuguese, worked throughout the summer to design listening and reading comprehension tasks, written production tasks, and activities related to sociocultural issues to encourage intercultural reflection and interactions. 
Stemming from this work, Carilo developed a proposal for a framework which equips teachers to adjust textbook activities to their individual contexts. This approach prioritizes accessibility to students and facilitates the creation of new lesson content without the need to purchase costly additional materials. Carilo has recently published on this and related work in her co-edited volume Portuguese as an Additional Language: Research-informed Pedagogical Practices (co-editor: Cristina Pena, Lexington Publishing), as well as in a chapter entitled "Português como língua adicional para hispanofalantes na Ohio State University: Uma proposta de educação sob lentes críticas e interculturais" which appeared in the edited volume Conexões: o ensino de português nos Estados Unidos (editors: Kleber Silva & Eduardo da Silva, Mercado das Letras). Carilo emphasizes, however, that this work is never finished:
We have our framework and [it] is always growing. There will never be a final version of it. I think that is the point... to build upon this initial framework, especially with other people using it.
In line with this focus on accessibility to both students and educators, another key component of the framework's design is that it centers student interests and experiences, incorporating them into lessons in an engaging way. Given that Portuguese classes at OSU are composed of students from varied disciplines with different strengths and strategies for language learning, catering pedagogical approaches to students' unique interests and backgrounds is key. Or as Carilo puts it, 
We have a responsibility to our students to prepare them for the world, but also to be prepared by them for their world.
Carilo's approach elaborates on topics in Ponto de Encontro in a way that increases their real-world relevance. To give just one example, lessons on food vocabulary and grammar to express food interests also address real-world issues such as food insecurity. Central to this approach is Carilo's conviction that the topics we include in language lessons are of course important, but so are the progression from one theme to the next and the sociocultural framing and accuracy of course content.
The development of Portuguese language materials continued in summer 2022, once again with CLAS support through Title VI funding. Paige Barton, a PhD student of Hispanic Linguistics with research experience in the sociolinguistics of both Brazilian Portuguese and Galician, worked with Carilo to further create and refine materials for the Portuguese Language Program. Paige brought to the project a keen interest in critical intercultural pedagogy, as evidenced most clearly by her ongoing collaboration in developing a textbook for graduate-level Spanish and Portuguese teaching methods courses which will focus on representation of many types including Black and Afro-Latinx speakers, disability, the LGBTQIA community, and gender-inclusive language. 
Paige was initially interested in the project because of its novel approach, which centers not just what we say with language but how and why: 
[The project] addresses issues with the traditional way of language teaching that is just script... Why do we speak? If we can't talk about ourselves, then what's the point?
This focus is reflected in the emphasis Paige placed on inclusive materials. Although Ponto de Encontro includes no mention of nonbinary pronouns, Paige and Carilo worked together to create lessons that were intentional in their inclusion of nonbinary individuals, people of color, and trans folks. 
In September 2022, Carilo accepted a position as a Teaching Fellow in Language Education at the Moray House School of Education and Sport at the University of Edinburgh. Although SPPO and CLAS were sad to see her go, the fruits of Carilo's labor remain at OSU and will continue to benefit students of Portuguese here. Upon Carilo's departure, SPPO welcomed Leila Vieira as Interim Coordinator of the Portuguese Language Program, and we all look forward to the continued pedagogical innovations that will take place under her direction.   
---