November 9, 2022
SOM & CLAS Partner for Exchanges with Brazil
Image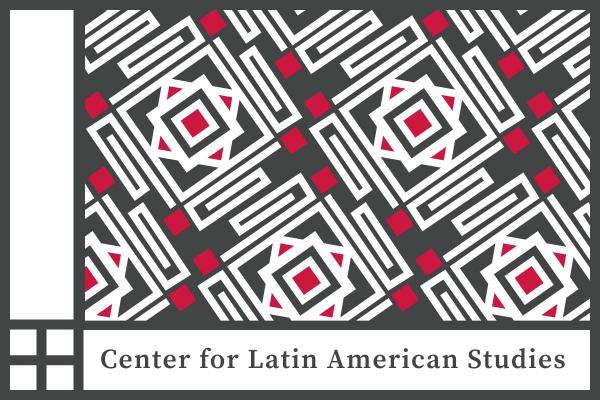 Description
The School of Music and Center for Latin American Studies have created an academic artistic partnership that will span the next two academic years in an effort to strengthen ties between Ohio State and partner institutions in Brazil. In the first part of the 2022 exchange, CLAS and the School of Music hosted Fabio Cury (bassoon, University of São Paulo), Guilherme Pozzi (piano, University of São Paulo), and Giba Conceição (Afro-Brazilian percussionist, Salvador) for a week long residency in October.
During their time in Columbus, the guest scholars, gave a solo recital, performed in the School of Music's annual Latin American Music Celebration Concert, offered masterclasses and individual lessons.
Additionally, the guests served on a discussion panel at the Barnett Center which centered on the intersection of Brazilian art and politics. Engagement concerts in Hilliard Schools and Grove City High School wrapped up their time in Ohio.
At the end of October, faculty from the School of Music, Susan Powell (Professor, percussion), Michael Torres (Assistant professor of practice, Saxophone), Michael Ibrahim (Director of the School of Music), and David Hedgecoth (Associate Director and Chair of Undergraduate Studies) traveled to São Paulo, Brazil for a four-day residency at the University of São Paulo (USP) and the State University of São Paulo (UNESP). During this time, Professors Torres and Powell offered solo recitals and masterclasses on the USP campus.
For Powell, these activities were both professionally and personally impactful, and she expects the exchange will be a great asset not just to the School of Music but to the broader campus community:
The opportunity to travel to Brazil with colleagues, engaging in rich and inspiring discussions, was truly a highlight of my 20+ years at OSU. I'm excited to see the relationships continue to flourish as we further our exchange of ideas and create future musical collaborations for the benefit of the entire OSU community.  
Scott Schwenter, Director of the Center for Latin American Studies, joined music faculty for several strategic conversations centering on curricular development between the two universities. Jane Aparecido, Director of OSU's Brazil Gateway, also participated in conversations about possible collaborations between OSU and Brazil and helped coordinate the OSU delegation's activities while in Brazil.  
The group then traveled to Curitiba, Paraná, in southern Brazil for a four-day residency at the Federal University of Paraná (UFPR) and the State University of Paraná (UNESPAR). The performance faculty performed a recital and gave masterclasses at the School of Fine Arts, and David Hedgecoth presented a lecture on problems and possibilities in American and Brazil music higher education. The group also visited a local high school, met with a local music nonprofit, and toured potential concert venues for the OSU musicians' next visit.
Hedgecoth enjoyed developing partnerships with Brazilian colleagues and expects these relationships will be fruitful:
The opportunity to share experiences and possibilities between our institutions has been very exciting. I look forward to the artistic discoveries that lie ahead.
The OSU faculty also engaged in recruitment events for graduate students and met with their curricular counterparts to discuss the next phase of the partnership that will take place in February 2023.
Looking to the future, Schwenter describes the exchange as a productive first phase of an ongoing collaborative relationship, in which CLAS expects to play an active role: 
The School of Music exchange with USP in São Paulo and UFPR in Curitiba was a great success, showcasing cross-cultural cooperation and connecting shared interests across both faculty and Brazilian undergraduate and graduate students. CLAS was very proud to sponsor the trip, as well as the prior visit of Brazilian scholars to Columbus, and we look forward to promoting further collaboration between OSU and these and other Brazilian universities!
---