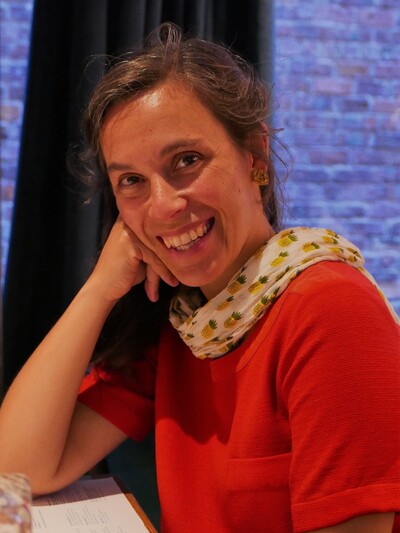 Rebeka Campos - Astorkiza
Associate Professor | Hispanic Linguistics
154C Hagerty Hall,
1775 College Rd.,
Columbus, OH
43210

Areas of Expertise
Phonetics and Phonology
Experimental Phonology
Education
Ph.D., Linguistics, University of Southern California (2007)
M.A., Linguistics, University of Southern California (2003)
B.A., English Philology, University of Deusto, Spain (2000)
Rebeka Campos-Astorkiza is an Associate Professor of Hispanic Linguistics. She works on phonetics and phonology, both from a theoretical and an experimental perspective. She is interested in how phonetic data can help us develop theoretical models to explain sound patterns. Her work falls within three broad topics: the role of contrast in the shaping of sound patterns – in phonetic processes such as the obstruent voicing effect, and in phonological phenomena such as vowel harmony-, the representation of duration and its linguistic use – including compensatory lengthening and other types of lengthening processes -, and the phonetics and phonology of voicing – including final devoicing and voicing assimilation.
Selected Publications:
 
Campos-Astorkiza, R. (forthcoming) "Sibilant voicing assimilation in Peninsular Spanish as gestural blending". Romance Linguistics (tentative title). Edited by Marie-Hélène Côté & Eric Mathieu. John Benjamins Press.
Campos-Astorkiza, R. 2012 "The phonemes of Spanish". In J.I. Hualde, A. Olarrea & E. O'Rourke (eds.), The Handbook of Spanish Linguistics. Blackwell, 89-110.
Campos-Astorkiza, R. 2012. "Length contrast and contextual modifications of duration in the Lithuanian vowel system." Baltic Linguistics 3, 9–41.
Other Links:
People Filters: