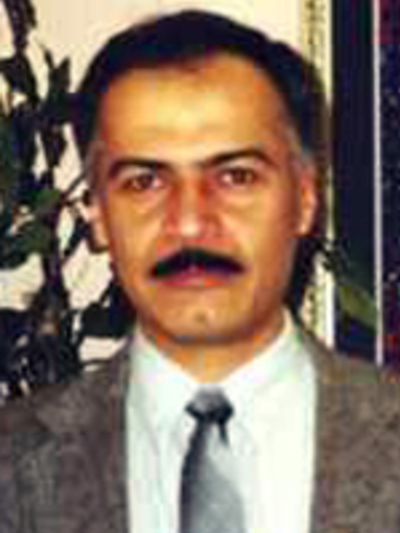 Ignacio Corona
Associate Professor | Literatures and Cultures of Latin America
254 Hagerty Hall
1775 College Rd.,
Columbus, OH
43210
Areas of Expertise
Mexican and Chicana Literature
Contemporary Latin American Literatures and Cultures
Discourse Analysis applied to Literature and Political Disco
Contemporary Theories of Semiotics and Rhetorics
Education
Ph.D., Spanish, Stanford University (1996)
Diploma, Universidade de Lisboa (1993)
M.A., Spanish, New Mexico State University (1988)
Licenciatura in Philosophy, Universidad de Guadalajara (1984)
Licenciatura in Psychology, Universidad de Guadalajara (1984)
Ignacio Corona is an Associate Professor of Mexican and Latin/o American Cultural and Literary Studies. 
Dr. Corona has published extensively in Latin America, the U.S., and Spain.  He is the author of, among other works, "The Cultural Location/s of (U.S.) Latin Rock", The Routledge Companion to Latina/o Media. Eds. M.E. Cepeda, D.I. Casillas. (Routledge, 2016); "The Trans-Pacific Imagination among the Later Modernistas and the Imagined Possibility of East-South Collaboration", Trans-Pacific Encounters: Asia and the Hispanic World. (Cambridge Scholars Publishing, 2016); "Representación, espontaneísmo y la nueva esfera pública. El caso de #YoSoy132", Del Internet a las calles: #YoSoy132, una opción alternativa de hacer política. Ed. R.D. Hernández (ContraCorrientes, 2016).
At Ohio State he has received the OHA's Outstanding Cultural Activism Award, Excellence in Leadership Award, and the COHUM's Diversity Enhancement Special Recognition. He co-developed the Latino/a Studies Program and has served on the Center for Latin American Studies Advisory Board and the Latino/a Studies Committee. He was featured in Mexico's Poder y Negocios magazine as one of 100 Mexican scholars and scientists working in the U.S. university system.
People Filters: