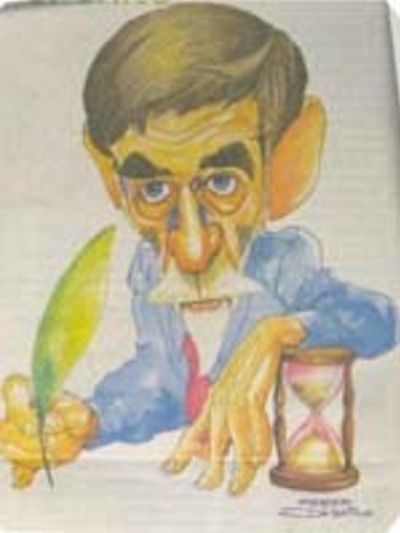 Geoffrey Parker
Andreas Dorpalen Professor of History
173 Dulles Hall,
230 West 17th Ave.,
Columbus, OH
43210
Areas of Expertise
Early Modern European History
Military History
Environment, Technology, and Science
Human Conflict, Peace, and Diplomacy
Education
(1981) Litt. D, Cambridge University
(1968) Ph.D., Cambridge University
(1965) B.A., Cambridge University
Geoffrey Parker, Distinguished University Professor and Andreas Dorpalen Professor of European History, and Associate of the Mershon Center.
I was born in Nottingham, England, in 1943 and studied history at Christ's College Cambridge (BA 1965; Ph.D. 1968; Litt.D. 1981) After teaching at the Universities of Cambridge, St Andrews (Scotland) and British Columbia (Canada), I moved to the University of Illinois at Urbana-Champaign as Charles E. Nowell Distinguished Professor of History in 1986 and to Yale University as Robert A. Lovett Professor of Military and Naval History in 1993 before joining the faculty of the OSU History Department and the Mershon Center in January 1997.
I teach courses on the Reformation, European history and military history at both undergraduate and graduate levels. I have directed or co-directed 6 Senior Honors essays and 31 Doctoral Dissertations to completion (with 4 more in progress.) In 2006 I won an OSU Alumni Distinguished Teaching Award
I study the social, political and military history of Europe between 1500 and 1650, with special reference to Spain and its empire. My first book was The Army of Flanders and the Spanish Road. The logistics of Spanish victory and defeat in the Low Countries Wars, 1567-1659 (1972; revised edition 2004), based on my Ph. D. thesis. This book tried to explain why Spain – the only western superpower of its day – failed to suppress the Dutch Revolt. I then published a biography of Philip II (1978, third edition 2002; translated into Spanish, Czech, Dutch, Italian and Polish); The Grand Strategy of Philip II (1998); and, with Colin Martin (one of my former graduate advisees) The Spanish Armada first published in 1988 (the 400th anniversary), with a revised and expanded edition in 1999.
My other books on early modern Europe include Europe in Crisis, 1598-1648 (1979; revised edition, 2000), The Dutch Revolt (revised edition, 1984; Spanish, German and Dutch translations), and The Thirty Years' War (revised edition, 1997; French, German and Spanish translations).
My best-known book is probably The Military Revolution. Military innovation and the rise of the West, 1500-1800,first published by Cambridge University Press in 1988 and winner of two book prizes. An expanded edition came out in 2002, with Chinese, French, Italian, Japanese and Spanish translations. I plan to publish a third, thoroughly revised edition in 2014
In 2008 I published new editions of both The Cambridge Illustrated History of Warfare and The Cambridge History of Warfare, which I edited and co-authored, taking the narrative and analysis down to 2007
I am also interested in world history, and edited The Times History of the World (third edition, 1995, many foreign language editions), the third edition of The Times Atlas of World History (1993), and The Times Compact Atlas of World History (fifth edition, 2008, many foreign language editions.)
So far I have authored, edited or co-edited 37 books and over 100 articles and book chapters. 
In 2013 Yale University Press published The Global Crisis: war, climate, and catastrophe in the 17th-century, concerning the climatically-induced crisis that created acute political, economic, intellectual and social upheaval all round the globe, causing the premature death of around one-third of the human population.  Although not the first such worldwide crisis, it is both the most recent and the only one for which plentiful records survive.  I hope this study will help inform the current debate on the consequences for human society of sudden climatic change. 
In 2012 the Royal Dutch Academy of Sciences awarded me the biennial Heineken Prize for History, open to scholars in any field and any period from any country. Here is the "video profile," shown when I received the prize in Amsterdam https://vimeo.com/50056465