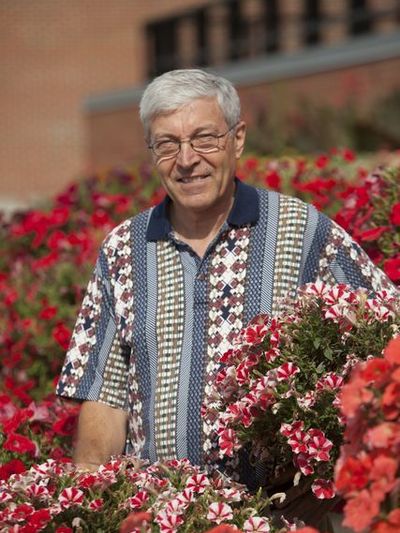 Claudio Pasian
Associate Professor | Horticulture and Crop Science
249B Howlett Hall
2001 Fyffe Ct.,
Columbus, OH
43210
Areas of Expertise
Floriculture
Ecophysiology
Education
(1993) Ph.D., University of California at Davis
(1988) M.S., University of California at Davis
(1975) B.S., Universidad Nacional de Buenos Aires
Areas of Responsibility in Extension, Research, and Teaching
Extension:
The primary function of Claudio Pasian's program is to create and maintain a bridge between The Ohio State University in general, the Department of Horticulture and Crop Science in particular and the Ohio commercial floriculture industry by developing channels of communication and education.
He has established a program based on three premises: encourage open discussion with growers and members of the floriculture industry in order to discover their goals and concerns; deliver service that adds value to the industry and meets the universitys mission; and provide growers and members of the industry with the knowledge necessary to achieve their goals and compete effectively in the marketplace.
He implements this program by creating effective ways of communicating (newsletters, oral presentations, grower visits), using technology where effective (e-mail, internet); learning opportunities such as hands on workshops; and gathering information relevant to the industry (variety trials).
Research:
His research interests are related to the development of new crop production technologies such as the use of temperature for crop timing and the application of plant growth regulators directly to seeds to control plug height. He is slowly moving in the area of fertility of container-greenhouse crops, specifically, to increase the use of controlled release fertilizers in this industry.
 
Teaching:
Occasional guest lecturer.
People Filters: