June 22, 2021
Andía Grágeda is finalist in Bolivian national short story contest
Image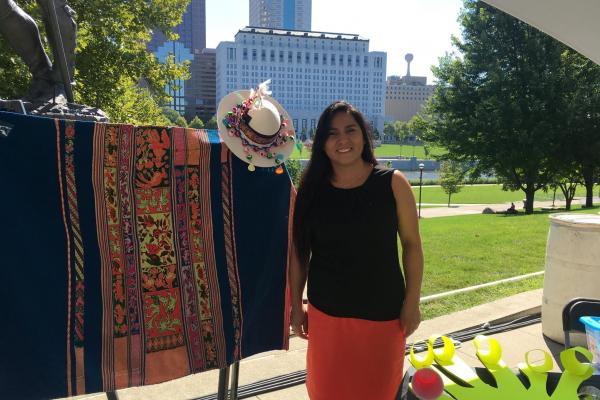 Description
OSU Quechua lecturer and CLAS affiliate Elvia Andía Grágeda was selected as a finalist in the Bolivian National Contest of Short Stories Si tus ojos vieran mi historia ('If your eyes saw my story') on April 22, 2021. The contest aims to promote reflection and action toward eliminating racism and racial discrimination in Bolivia. 

Elvia is one of three finalists in the 24+ age category, selected from some 350 total contestants. Please join us in congratulating Elvia on this outstanding achievement and in wishing her luck as the first, second, and third place winners are announced in today's award ceremony.
For more details, see the press release (in Spanish) from Banco Mundial here. Or watch the award ceremony (live 6/22 at 4:30 EST) here.

EDIT: Elvia's story Perfume de las manos won third place in its category! See the final results here. Felicidades, Elvia!

Read the story in the original Spanish here or in English here.
---