February 8, 2019
Tinker Talks: Spring 2019
Image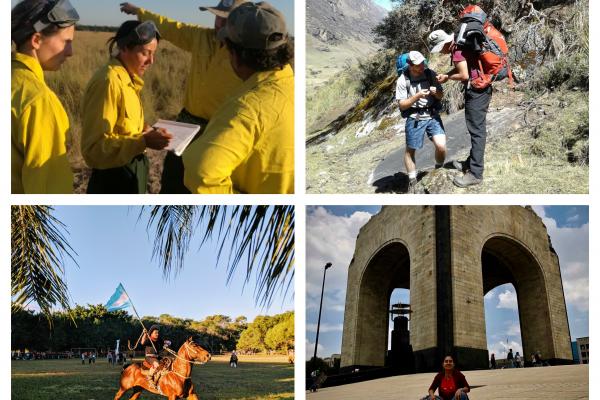 Description
The Tinker Foundation's Field Research Grants provide graduate students with funds for travel to and within Latin America to conduct pre-dissertation research.  All Tinker Talk sessions (see dates/times below) will be held in 160 Enarson Classroom Building, 2009 Millikin Road. Lunch will be served to all registered attendees.
To register, please visit: http://go.osu.edu/TinkerRSVP
Tinker Talks #1: Thursday, February 28, 11:30 - 1:00 PM
•
Lisa Dieckman
: ""More Loved than Read": The Enduring Legacy of the Buenos Aires
Herald"
•
Matthew Spearly
: "The Commodity Boom and Social Assistance Spending in Latin
America"
•
Jeff Gunderson
: "Assessing the Dendroclimatological Potential of Polylepis trees in
the Peruvian Andes"
Tinker Talks #2: Wednesday, March 27, 11:30 - 1:00 PM
•
Justin Pinta
: "Correntinean Guarani in Argentina: Language Maintenance in the Face
of Ideological Hostility"
•
Henry Peller
: "Chabil Ixim (Beautiful Maize): Agricultural research-extension with Maya
milpa farmers in southern Belize"
•
Jo Kingsbury
: "Natural and human mediated disturbance influences
on bird habitats in the Beni Savannas of Northern Bolivia"
language contact and local identity"
CLAS runs Tinker competitions in spring semester and is currently accepting applications for travel in 2019. For more information about CLAS Tinker Fellowships, please
click here
. 
---